#049Day
April 9, 2022 @ 12:00 pm

-

4:00 pm

Regular Admission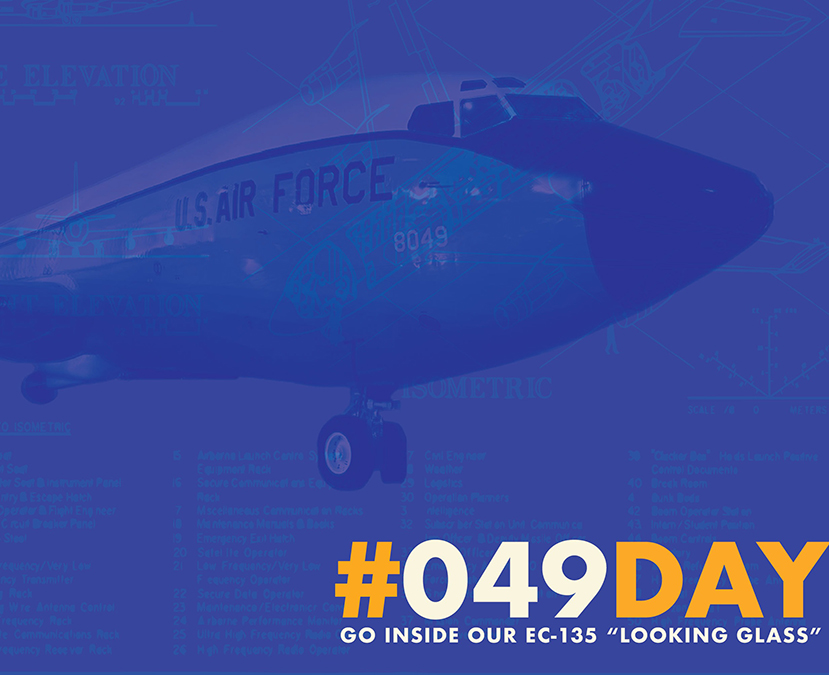 After 6 years and over 32,000 volunteer hours, the interior and exterior restoration of the EC-135 "Looking Glass" TN #63-8049 has been nearly completed.
While there is still work being done on the wings and engines, the aircraft has been restored to its former glory and sits proudly in Hangar B at the Strategic Air Command & Aerospace Museum.
Now, they are opening the aircraft to give you an opportunity to see this titan of the Cold War.
Join them on Saturday, April 9, 2022, from 12:00 pm to 4:00 pm for this rare opportunity to go inside the EC-135 and learn about the critical role it played in the Strategic Air Command fleet "Preserving the Peace." The Curatorial Team and Volunteers will give brief tours of the aircraft interior and share stories of its history.
Regular admission applies and reservations are not needed for this event.
Tours will be limited to approximately 10 minutes to allow for as many guests as possible to view the aircraft.
To learn more about the EC-135, visit: https://www.sacmuseum.org/what-to-see/aircraft/ec-135-looking-glass/