An Evening with Ken Jennings
April 6 @ 7:30 pm

-

9:00 pm

Free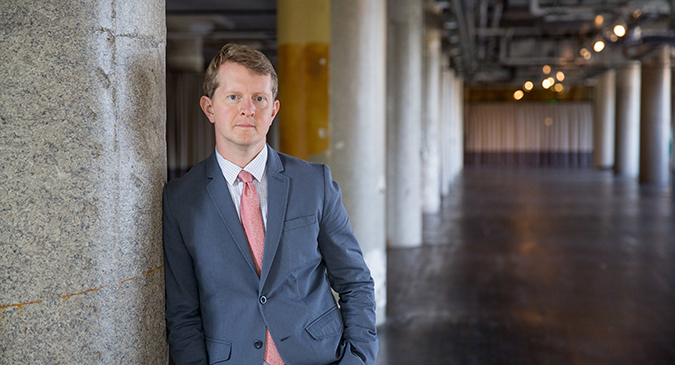 When the answer is Ken Jennings, the question is: Who is the greatest "Jeopardy!" player of all time?
Jennings – who will headline the 2023 Nebraska Science Festival this spring – rose to fame in 2004 when he spent six months as a contestant on "Jeopardy!" His 74-game streak and $2.52 million in winnings are still "Jeopardy!" records today.
On April 6, as part of this year's festival, Jennings will present "Artificial Intelligence: Are Humans in Jeopardy?" The presentation is free to the public (but requires a reserved ticket) and is recommended for 5th grade and above. The 7:30 p.m. event will be at the Boys Town Music Hall, 13715 Flanagan Blvd., near the north entrance of the Boys Town, Nebraska, campus.
During his keynote, Jennings will describe the behind-the-scenes account of his 2011 epic battle with IBM's "Watson," the super-intelligent supercomputer specifically designed to beat the world's best players at "Jeopardy!"
He also will pose important questions for anyone interested in – or thanks to Hollywood, terrified by – the idea of increasingly sentient machines that can reason and learn.
"A strong advocate for education, Ken Jennings will entertain audiences with his trivia, behind-the-scenes stories at 'Jeopardy!,' and love of geography," SciFest coordinator Kacie Baum said.
Beginning March 6 at 6am, general admission tickets for Jennings' presentation will be released on a first-come, first-served basis at Event Brite (four per person); check nescifest.com for more information. Although the presentation is free, tickets are required for admittance when doors open April 6 at 7 p.m.
A Seattle native, Jennings spent 15 years in South Korea and Singapore, where his father worked as an attorney. The only lifeline to American pop culture at the time was the Armed Forces Network, where he watched "Jeopardy!" daily after school and dreamed of being a participant.
Jennings later returned to the United States and captained Brigham Young University's successful quiz bowl team. During that time, he began writing and editing questions for National Academic Quiz Tournaments. He revived his dream of competing on "Jeopardy!" after noticing quiz bowl friends and acquaintances appearing on game shows to help pay off student loans or buy cars. In 2004, his own "Jeopardy!" fantasy became a reality.
In 2020, Jennings was named the show's "Greatest of All Time" after winning a prime-time tournament against legendary champs James Holzhauer and Brad Rutter and earned an additional $1 million. In 2022, he signed on as a permanent co-host for the show with Mayim Bialik. An author of 12 books, he also stars on ABC's hit game show, "The Chase," as well as "Master Minds" on the Game Show Network and co-hosts the twice-weekly podcast "Omnibus."