NE SciFest Ice Cream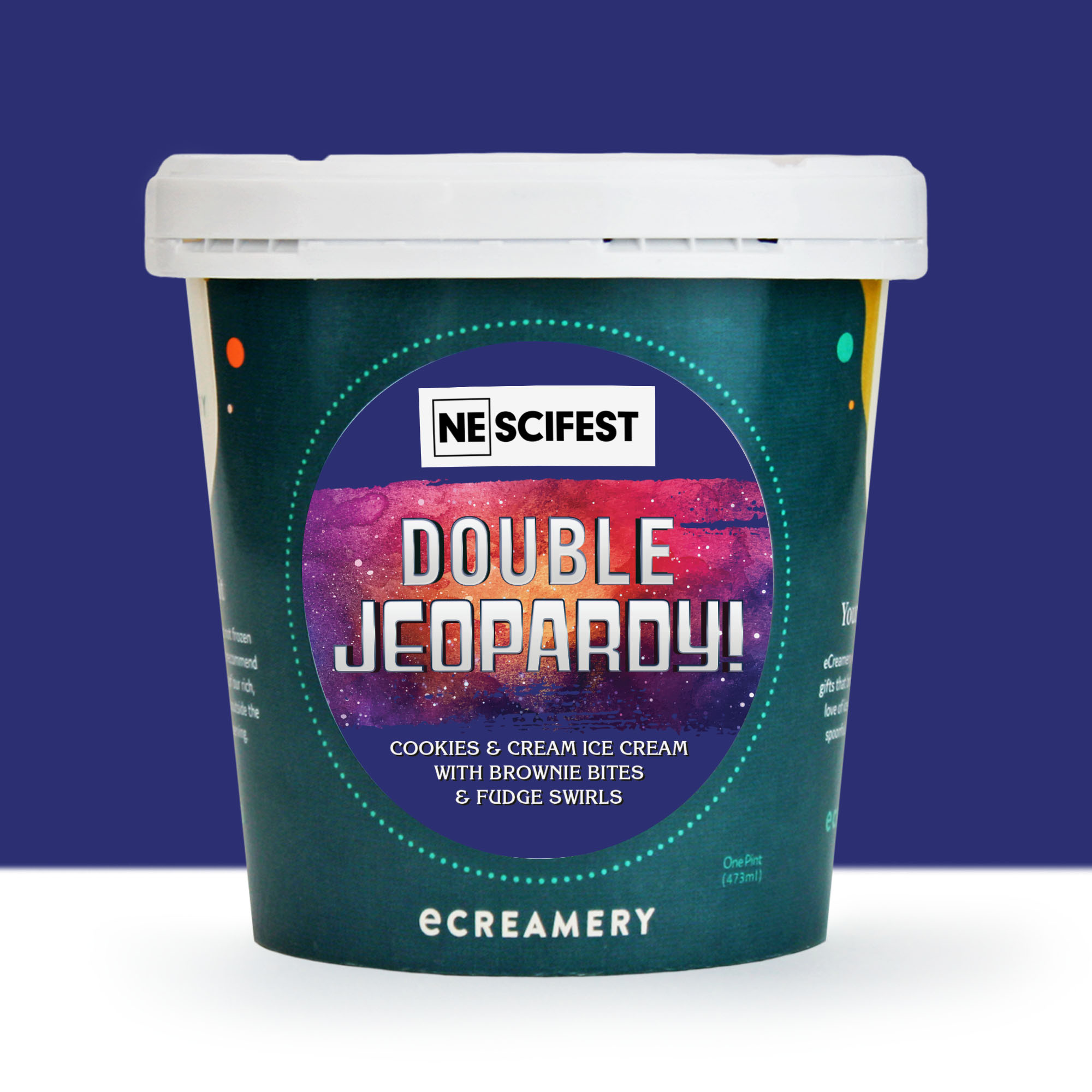 Available all April long, our new NE SciFest signature ice cream flavor from eCreamery: DOUBLE JEOPARDY!
Double Jeopardy: Cookies and Cream Ice Cream, Brownie Bites and Fudge Swirls.
For the entire month of April, every DOUBLE JEOPARDY! Ice Cream Pint sold, $1 will be donated to NE SciFest.