Omaha Science Cafe – "Understanding the Aging Brain"
April 4 @ 7:00 pm

-

8:00 pm

Free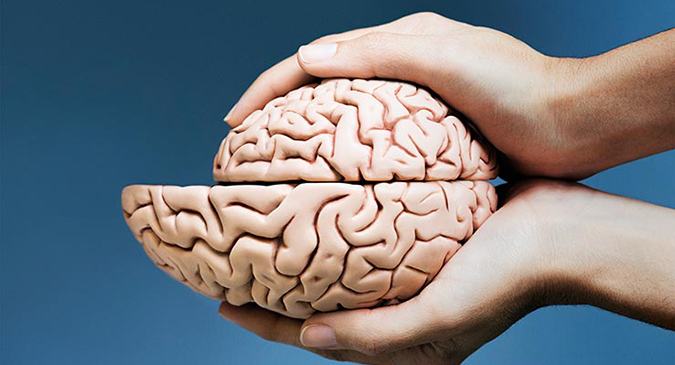 Join Gaelle E. Doucet, Ph.D., Director of the Brain Architecture, Imaging and Cognition Laboratory at the Boys Town Institute for Human Neuroscience, for the April 4 Omaha Science Cafe as she presents, "Understanding the Aging Brain," 7pm at the Slowdown. 
It is clear that people do not age at the same rate. Scientists are still trying to understand why there are differences amongst individuals, but factors such as physical activity and education seem to play a significant role in these changes. At this Science Café, Dr. Doucet will present findings from her scientific research and share what we know about the impact of age on the brain and what can influence it.
Gaelle E. Doucet, Ph.D., is the Director of the Brain Architecture, Imaging and Cognition Laboratory. For the last 10 years, Dr. Doucet' research interests have involved the investigation of the brain's architecture and its relationship to cognition in health and disease. She is a cognitive neuroscientist with expertise in functional MRI (fMRI), and particularly on resting-state fMRI. Her research has involved the use of multi-modal MRI to characterize the brain functional organization and she has applied this technology to answering questions about the impacts of disease on brain functional organization.
Dr. Doucet received her doctoral degree in cognitive neuroscience from the University of Caen (France) in 2010. Her work provided a description of the healthy brain intrinsic organization underlying the complex relationships between brain networks at rest in young adults. This finding offered one of the first schematic models of the brain's functional architecture and provided a normative framework for the study of intrinsic interactions between brain networks. During her postdoctoral fellowships, she further investigated the impact of neurological (i.e., epilepsy) and neuropsychiatric (i.e., schizophrenia and bipolar disorders) disorders on the brain architecture.
Prior to joining Boys Town National Research Hospital, Dr. Doucet was an assistant professor at the Icahn School of Medicine at Mount Sinai (New York, NY). She has been awarded a grant from the National Institute on Aging (NIA) to identify the brain networks in aging populations. This work aims to provide the first reliable brain functional atlas for older adults. By mapping the brain networks underlying late adulthood, this work has the potential to elucidate how dysfunction of the brain networks contributes to neurodegenerative conditions. At Boys Town Hospital, she plans to expand this research by focusing on age-related changes on brain activity and cognition, from childhood to late adulthood.
Dr. Doucet has authored more than 45 peer-reviewed publications that have been cited more than 1000 times.
Science Cafés address the latest hot science topics in casual settings like pubs and coffeehouses. The events  are open to everyone (21 and older).
Using plain language, an easygoing atmosphere and inclusive conversation, these interactive events are welcoming and comfortable for people with no science background. Each presentation is followed by a question-and-answer period.
ksZ Q k ZeHj B R U TiL dSi R