Science on Screen: "TEKNOLUST"
April 1, 2021

-

April 2, 2021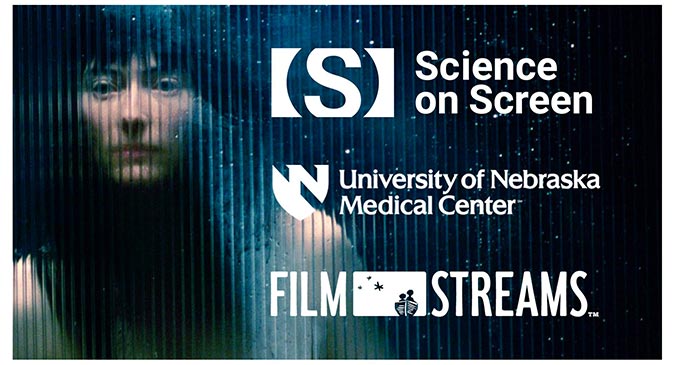 Join us April 1 & 2 for our Science on Screen program, "TEKNOLUST: Clones are people two." We'll have a pre-recorded, online Q&A with medical scholars as they converse about parthenogenesis, modern genetic technologies, the ethics of cloning, and the depiction of clones in the film. We are grateful to partner with the University of Nebraska Medical Center (UNMC) to host Safwan Elkhatib (Graduate Research Fellow, UNMC) and Kacie Baum (Events & Engagement Manager, UNMC).
About the film:
A bio-geneticist has created a type of Self Replicating Automaton, which looks like a human being, but is in fact part machine and part living organism. Anxious to use artificial life to improve the world, bio-geneticist Rosetta Stone (Tilda Swinton) downloads her own DNA into her computer and succeeds in breeding three Self Replicating Automatons that are part human, part intelligent machines. The SRAs act as 'portals' on the Internet, helping users to fulfill their dreams. Because they were bred only with Rosetta's DNA, they need the balance of a Y chromosome, or male sperm, to survive. This futuristic comedy puts a hilarious spin on contemporary advancements in science and technology.
Regular admission applies.